I worked at Orbitz for about 3 years, and had the amazing opportunity to be their Sr. Mobile UX Designer, being at the forefront of the company as it ventured into the then new mobile space. I was able to explore the blossoming platforms of iOS for iPhone and iPad, and Android for countless device types and sizes.
While working on the mobile team I was the Lead Designer for:
All the apps we created were originally for Orbitz, but also had to be curated and modified for the many other brands in the Orbitz Family, including Ebookers for Europe, Hotel Club in Australia, and Mr. Jet in Sweden. All solutions that I designed had to not only work for the US, but also be able to work or be slightly modified for the EU and Australia regulations which varied and in many instances were more complex than our own domestic rules.
Orbitz iPhone App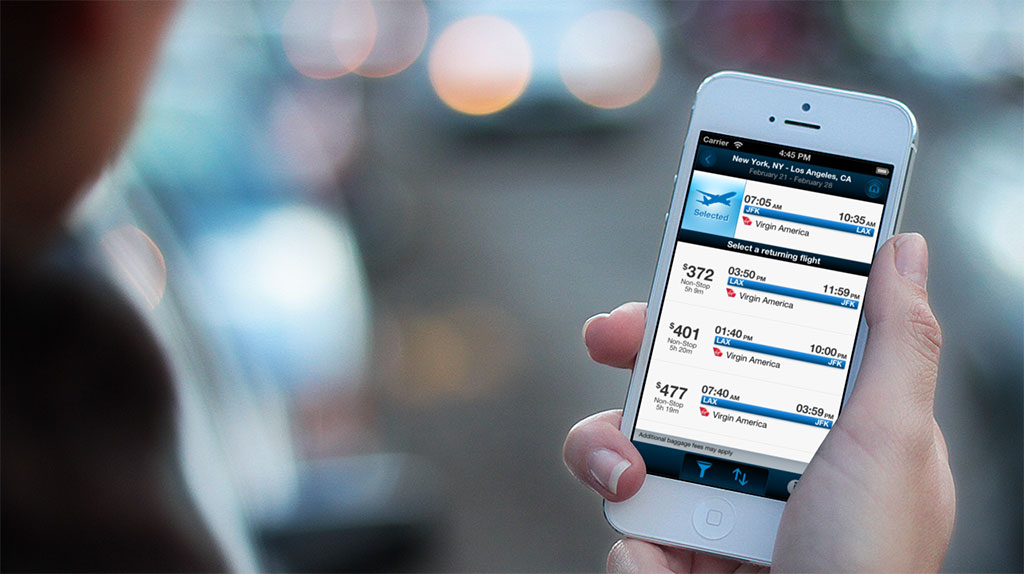 The Orbitz iPhone App was the first major iOS app I have had the opportunity to design. Working with fellow designer Dan Gentle, we endeavored to create a unique iPhone travel agency experience, allowing future vacation seekers to book flights, hotels, and rent cars from their phone. We both took the process from basic sketches, through wireframes and prototypes, and finally finishing touches and polish using Photoshop. Through countless iterations, flow analysis, and user testing we arrived at our unique full service travel app.
I was tasked as the lead designer for our flights section, which historically has been our highest volume search. We wanted an experience that would not only be informative, but also intuitive, with the ability to shop and compare, and confidently choose flights that met our most fickle users demands. Spending several weeks on sketching, wireframing, and prototyping several iterations of the flow and designs, I was able to create an app path and flow that was intuitive to users, and able to increase the amount of conversions and bookings we had compared to traditional mobile solutions.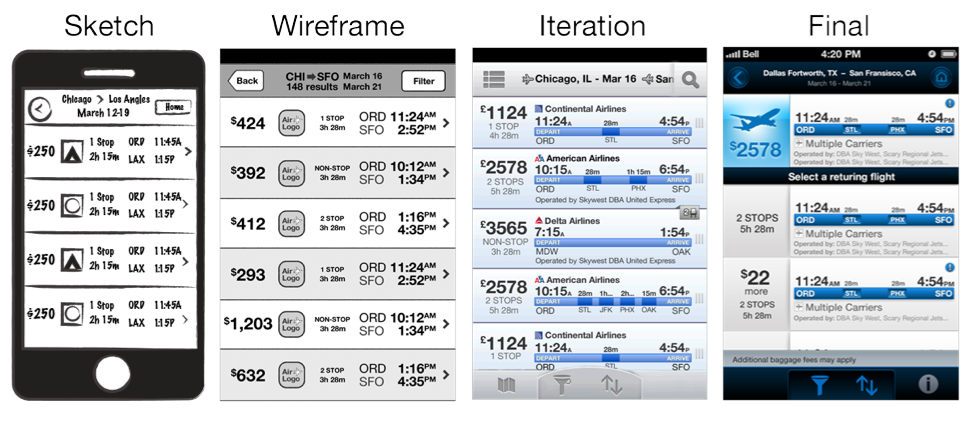 The app has been well received by the public and media, having a healthy and steady 4.5 rating, as well as receiving the coveted Apple Editors Choice feature placement, as well as being inducted into Apple's Hall of Fame, an honor bestowed only to 32 other apps of several hundred thousand.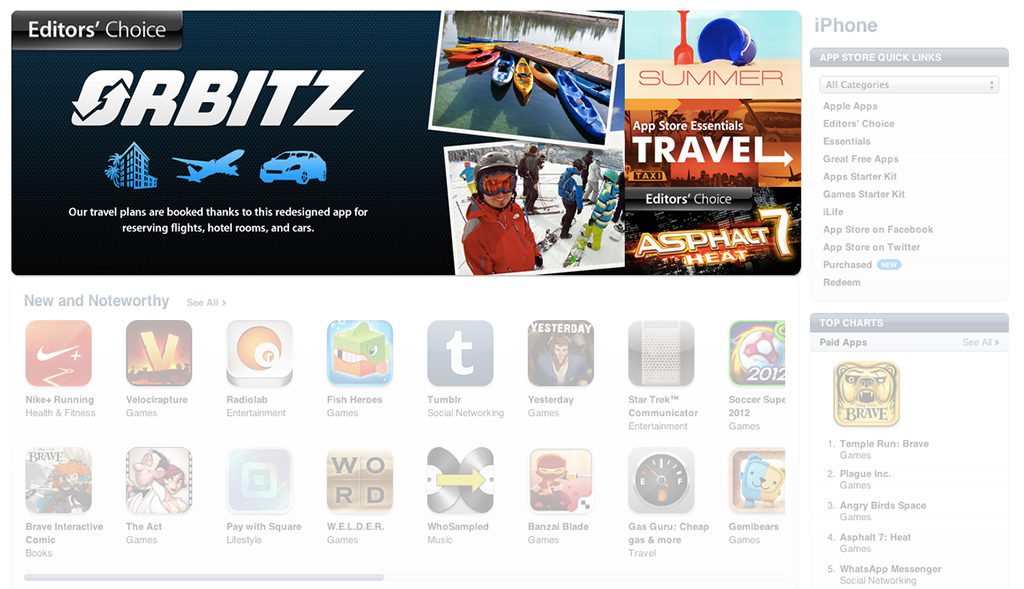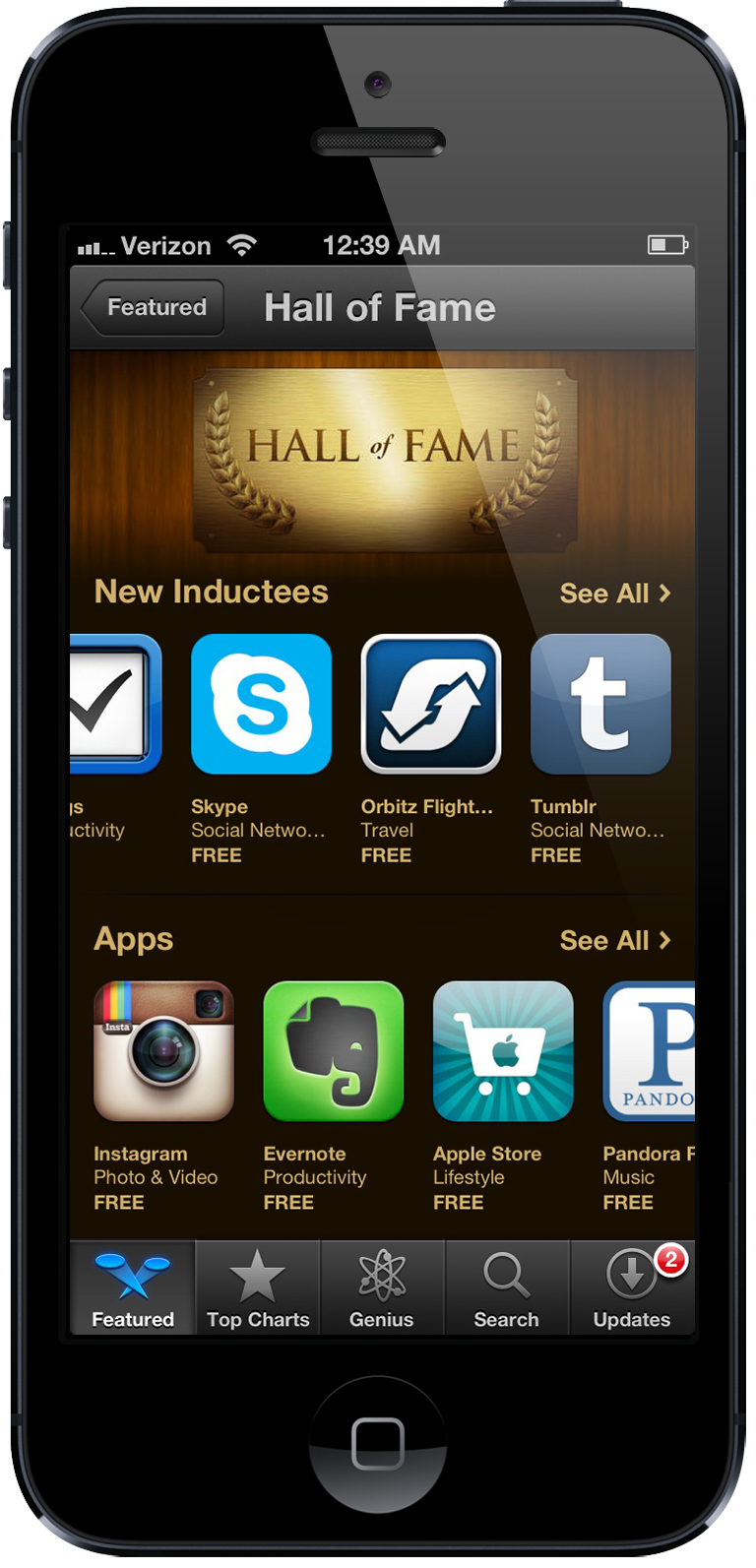 "much easier booking of flights, hotels and rental cars"
– Chicago Tribune
"An easy app for booking flights — anytime, anywhere. I travel a lot for work. When I'm not working, I travel a lot for me."
– Ryan Reynolds
With a decent amount of features and an outstanding UI, this application is undoubtedly one of the best ways you can book flights on your iPhone, iPod touch or iPad – The AppleGoogle
Orbitz Hotel Android  App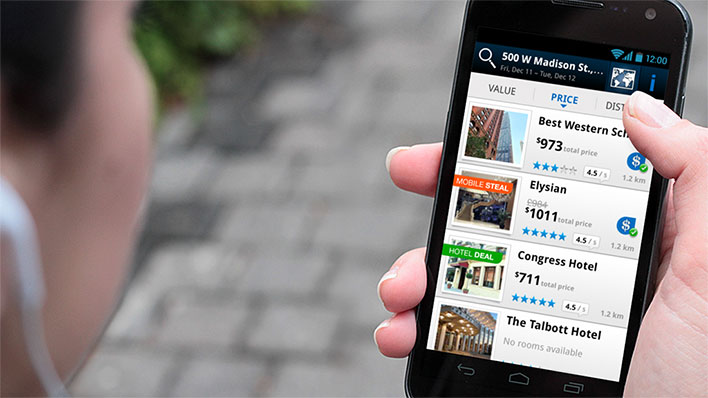 The Orbitz Android Hotels app was the first mobile app where I was able to fully design as an independent creative. Immersing myself into the Android design philosophy, I endeavored to create a uniquely Android feeling app, while still maintaining brand consistency with Orbitz and the other apps we had published.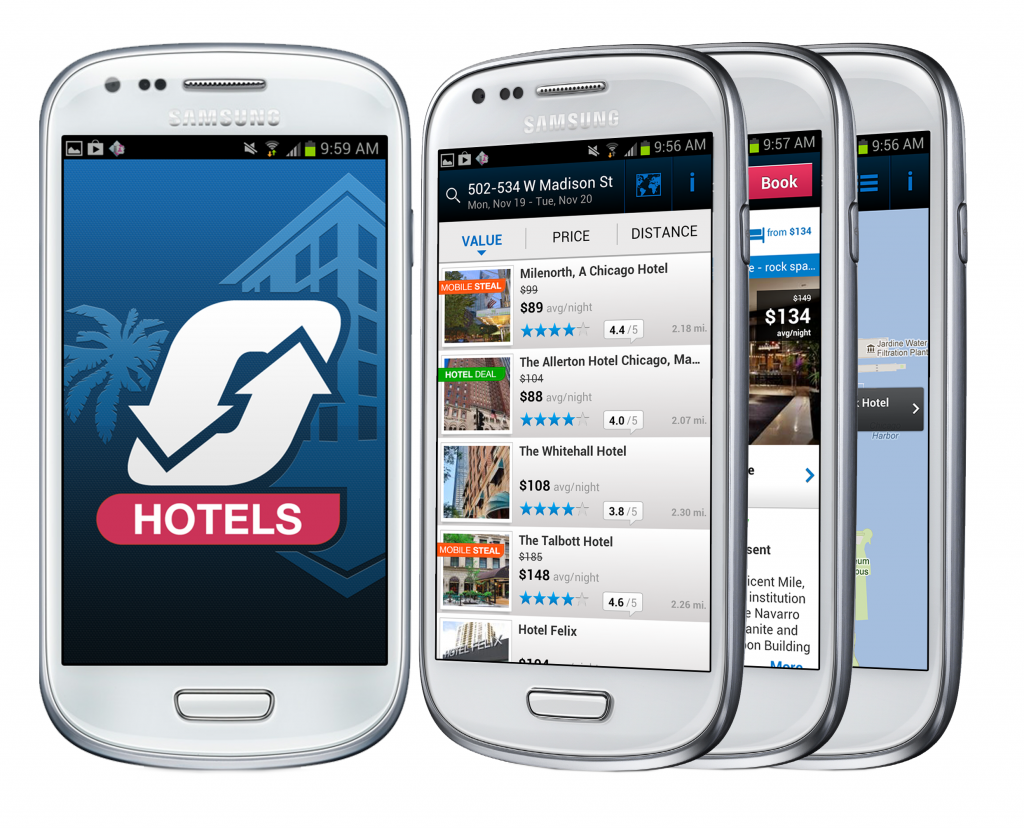 Featured by the Google Play store as an Staff Favorite, the Android Orbitz Hotels app has enjoyed a healthy 4.5 star rating and millions of downloads.
Chances are, at some point in the next couple of months you'll need a hotel room, and that's when this app will come in handy. – Gizmodo
The app, featuring a remarkably slick design that doesn't hinder usability, allows users to search, review and book hotels. – Android Authority
The Hotels by Orbitz app features an intuitive and simple UI that makes browsing and booking a cinch – Cult of Android
Orbitz iPad App
The Orbitz iPad app improves upon the iPhone version as it adapts to the iPad. My role in this project was to translate the iPhone app's UI into an iPad experience. Focusing primarily on flight searches, I was able to use the iPad's additional space to expose flight details along with a list of results borrowed from the iPhone app's UI. Other improvements include modifications to hotel details and easier navigation between products that eliminates the need for a home screen.